Voilà, on connait maintenant la date de sortie en DVD/Blu-ray de la seconde saison de Star Wars Rebels, le coffret débarquera le 30 août.
Ce sera l'occasion de voir ou revoir les aventures de l'équipage du Ghost à travers les 22 épisodes de cette seconde saison, avec sans aucun doute la finale la plus épique !
Les coffrets incluront quelques bonus, les voici en détails :
Blu-Ray:
• From Apprentice to Adversary: Vader vs. Ahsoka (Exclusive to Blu-ray) – Executive producer Dave Filoni reflects on the climactic ending of the season, when Ahsoka Tano finally confronts Darth Vader in a long-awaited, fierce, and epic lightsaber battle.
• All DVD Bonus (see below)
DVD:
• Connecting the Galaxy: Rebels Season Two – Uncover hidden references, easter eggs, and connections to the Star Wars universe found throughout the season..
• Rebels Recon – Blast off with 20 fun, fast-paced episode recons, featuring behind-the-scenes footage, interviews with cast and crew, and more!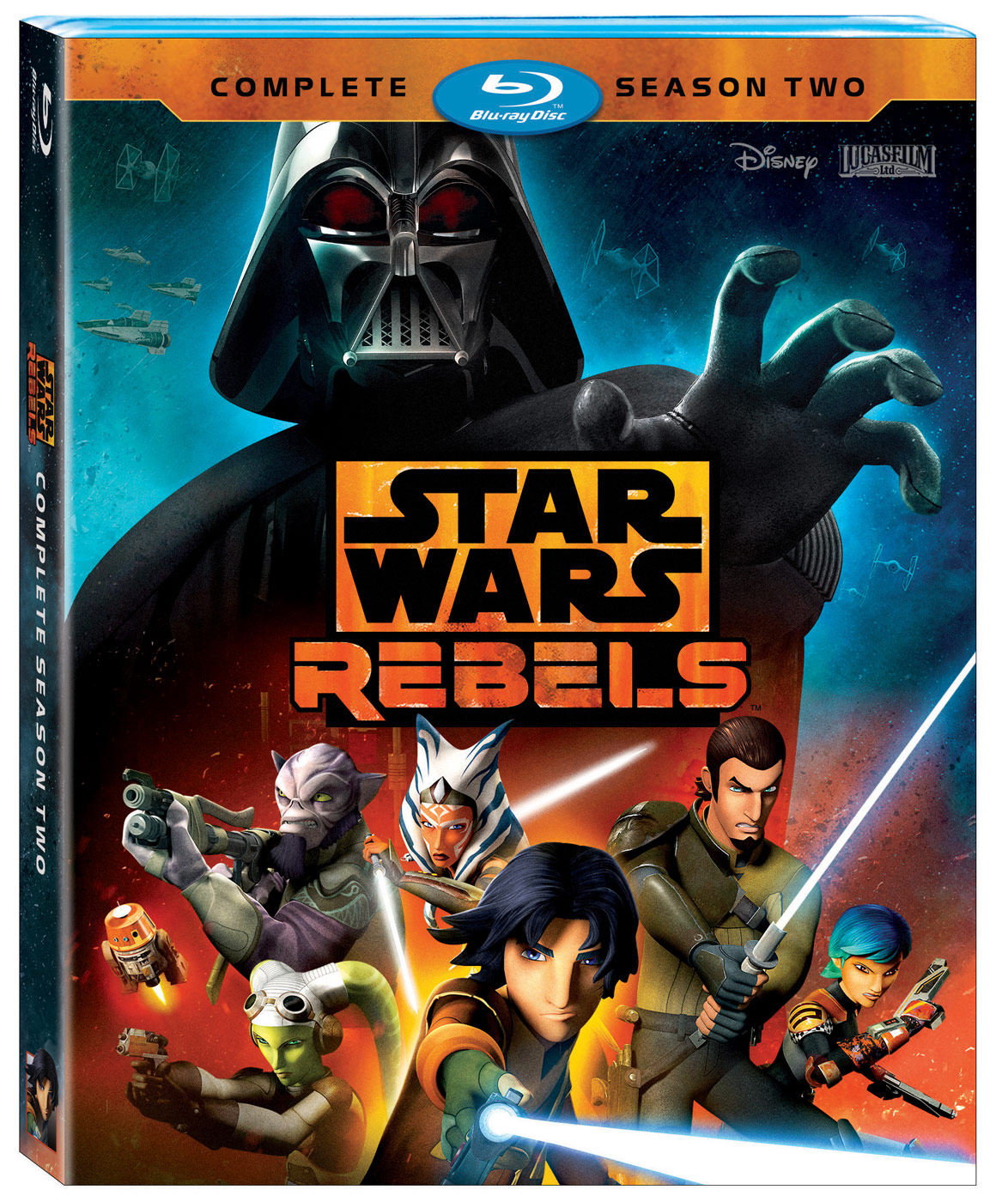 Source : starwars.com