I am a collector from Transylvania, Romania, Eastern Europe. My Star Wars focus are
Original Trilogy Imperials
with some small exceptions. As for other lines I mostly collect Terminator 1 & 2 Endoskeletons, Predator 1 & 2, and anime (mostly Masamune Shirow stuff - Ghost in the Shell, Appleseed, Intron Depot etc.), plus a few other lines (Aeon Flux, SG-1, Star Trek etc.).

Here is a link to my collection:
Photobucket
My collection at the
Rebelscum Registry
and
Rebelscum Photo Gallery
Sideshow Collectibles - Meet this week's Featured Collector
RateMyCollection
Sideshow Freaks Collection of the Week
Yourprops.com
CollectinGround
Jkno's collection 2013 - youtube
-----------------------------------
The collection with the blue lights (2013):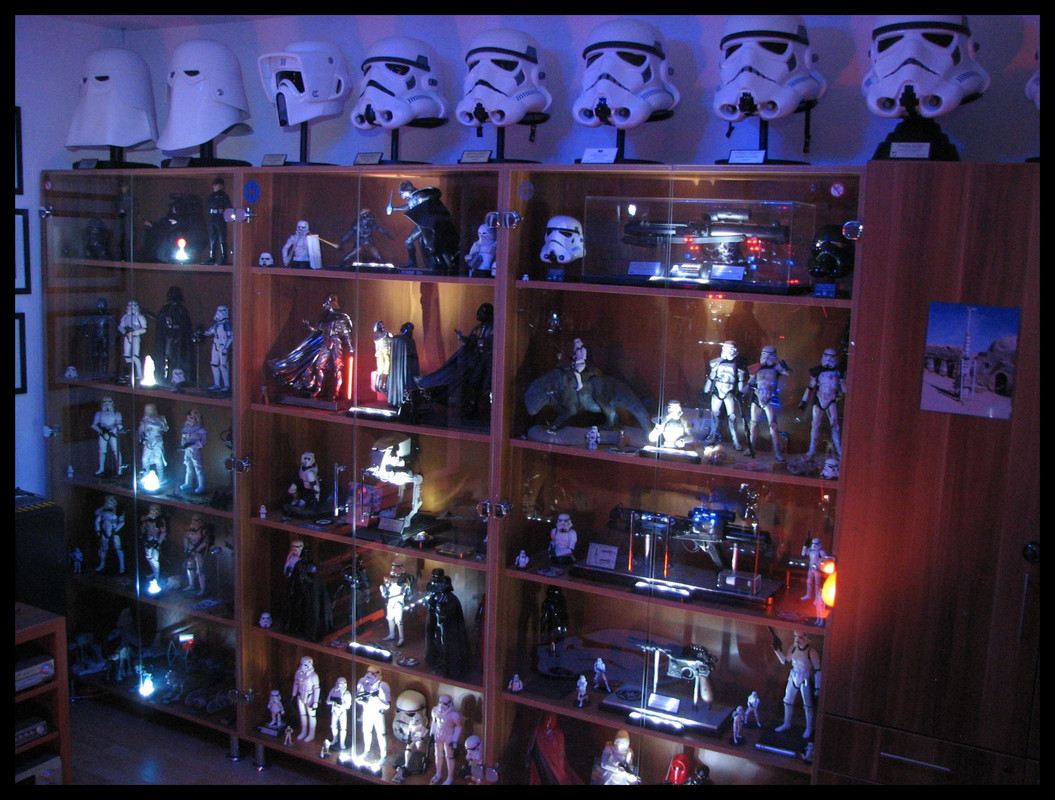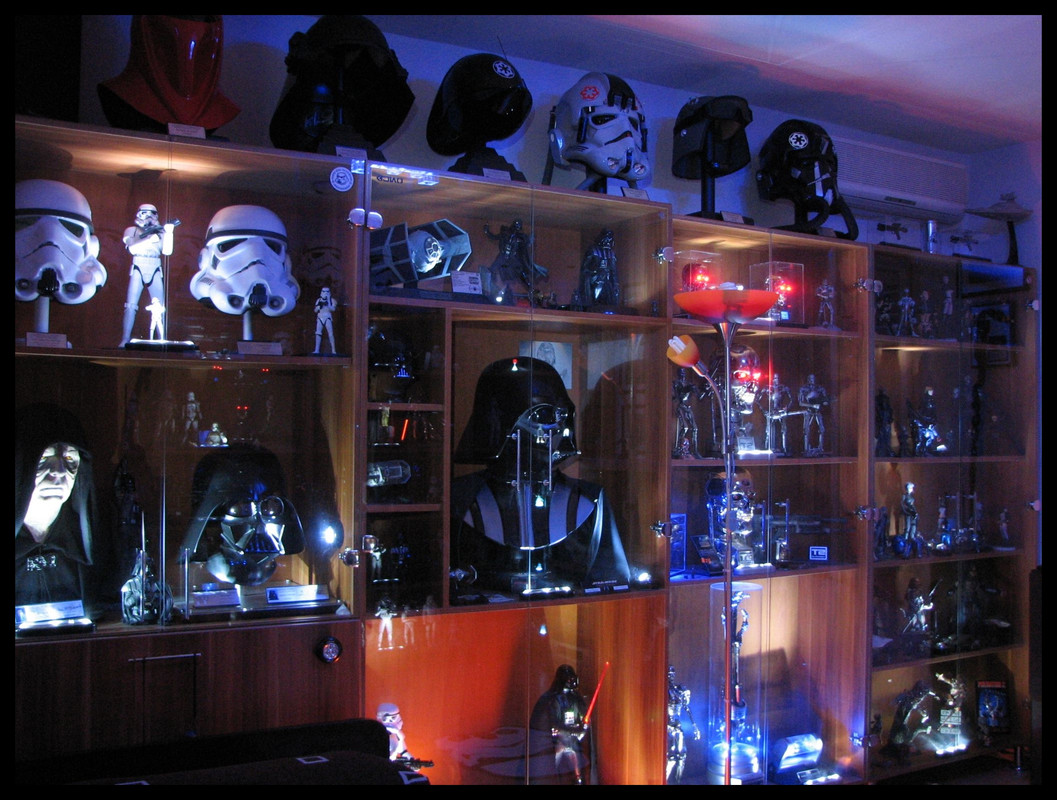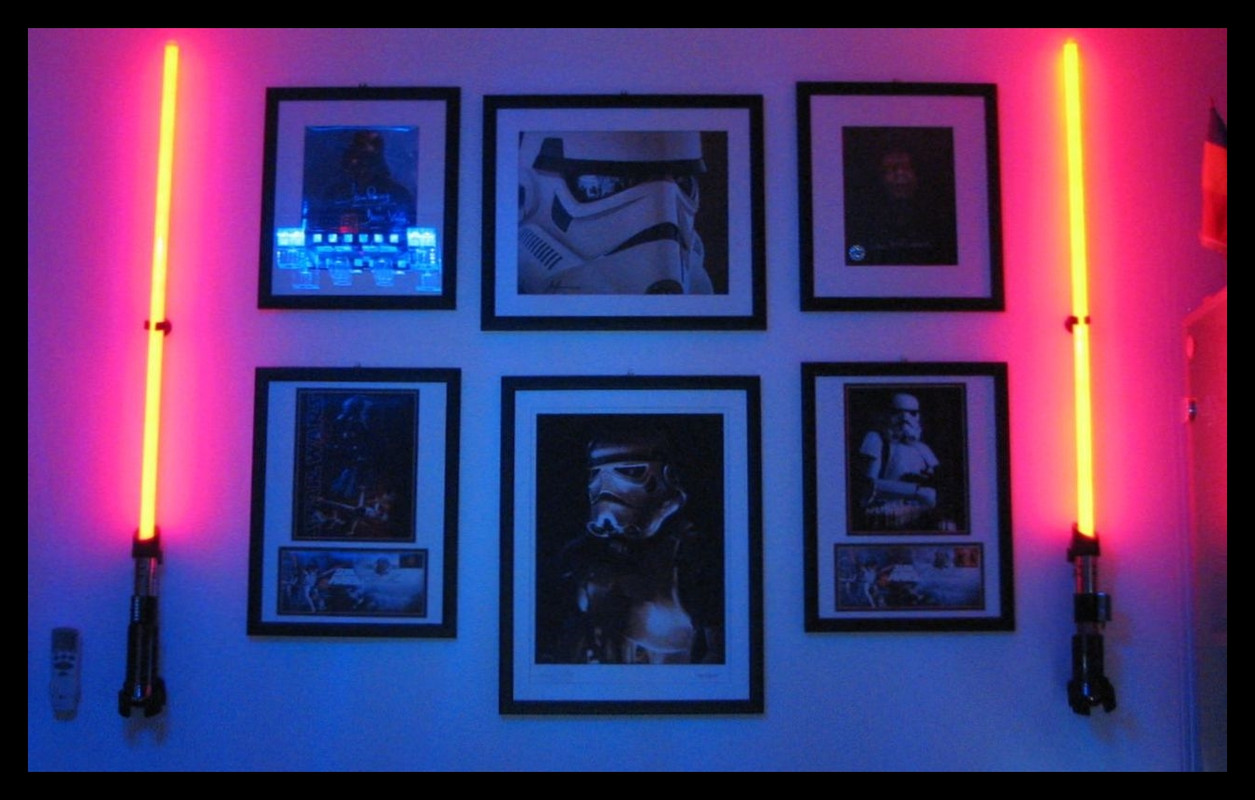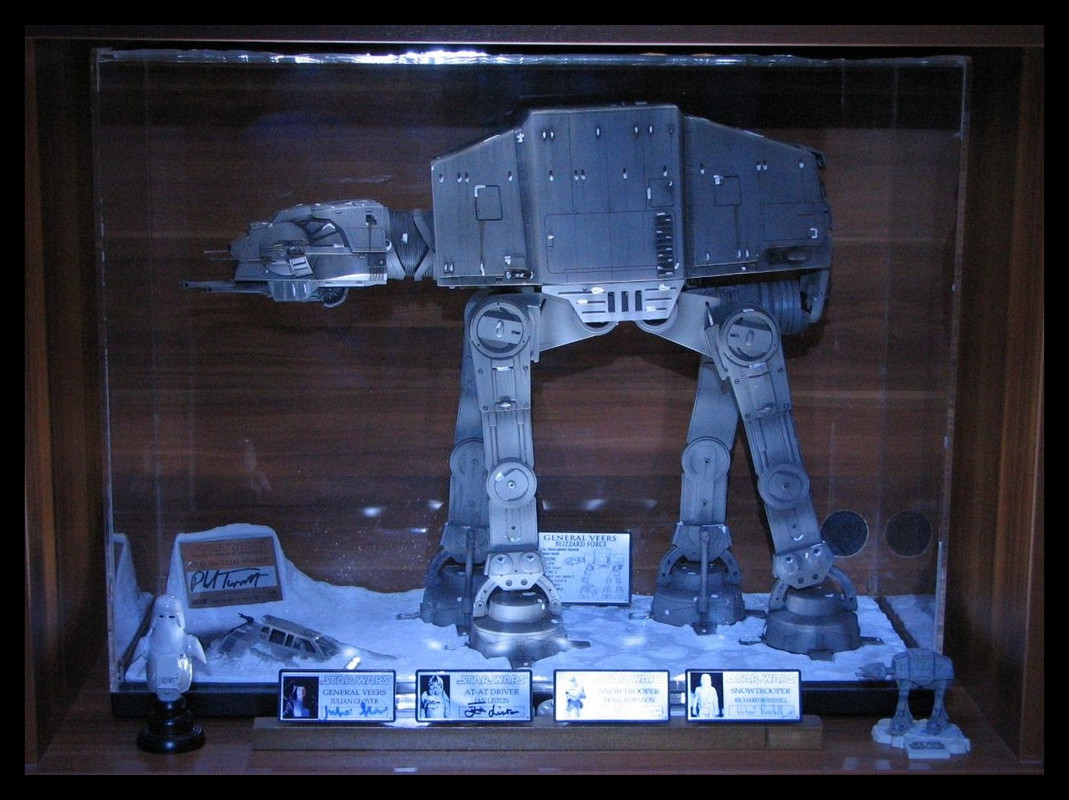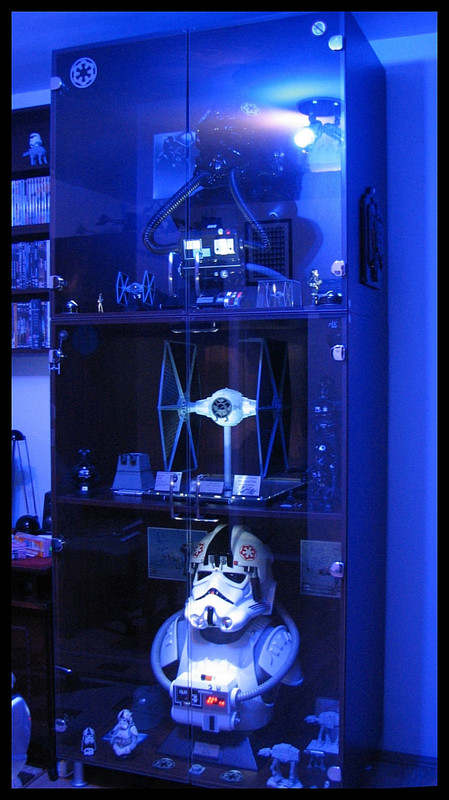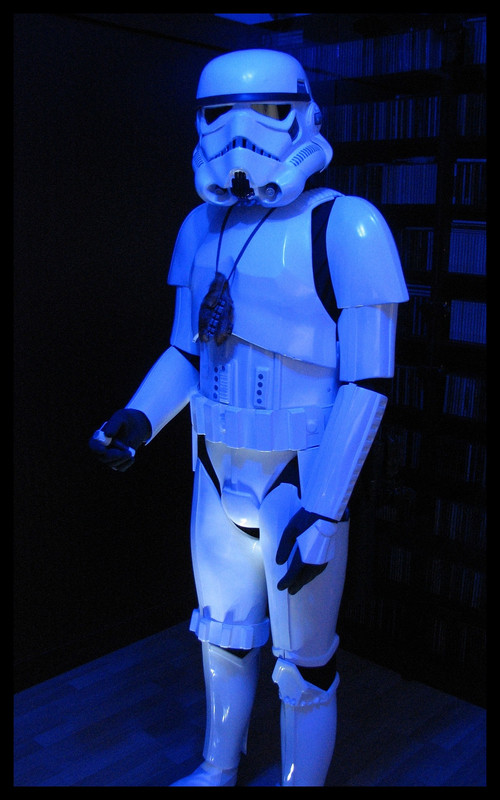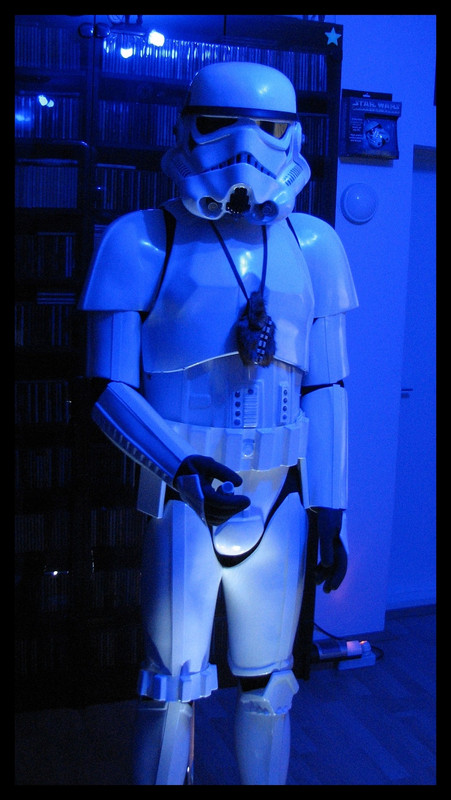 Detailed collection pictures (2013):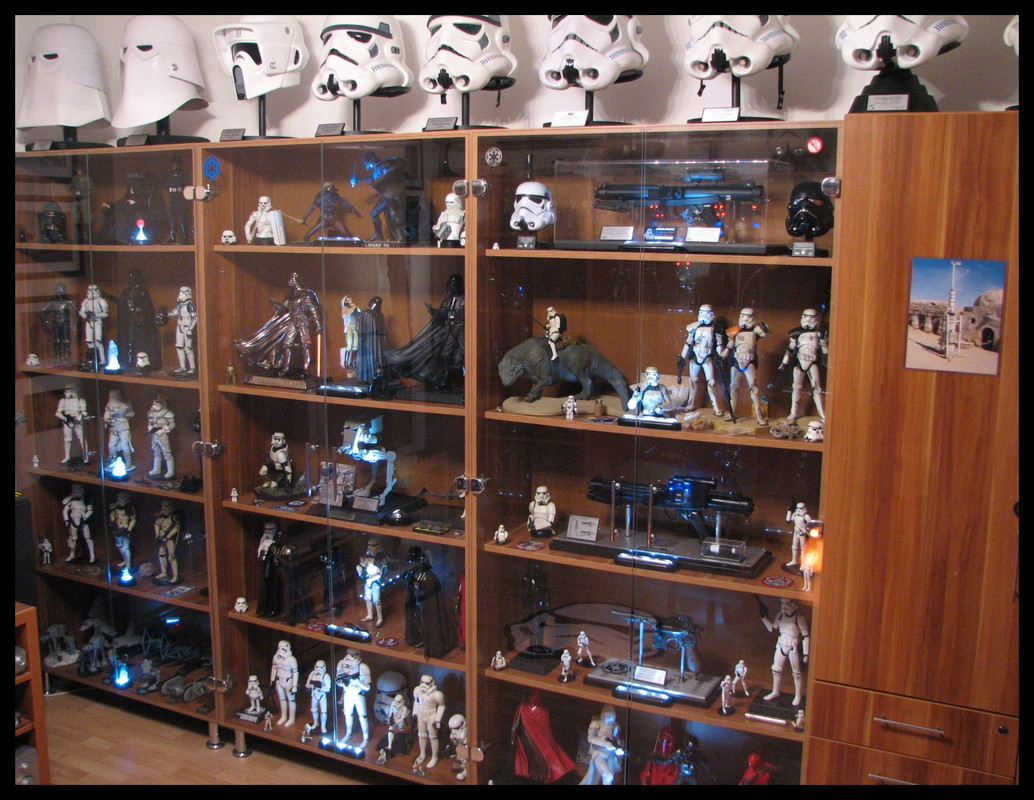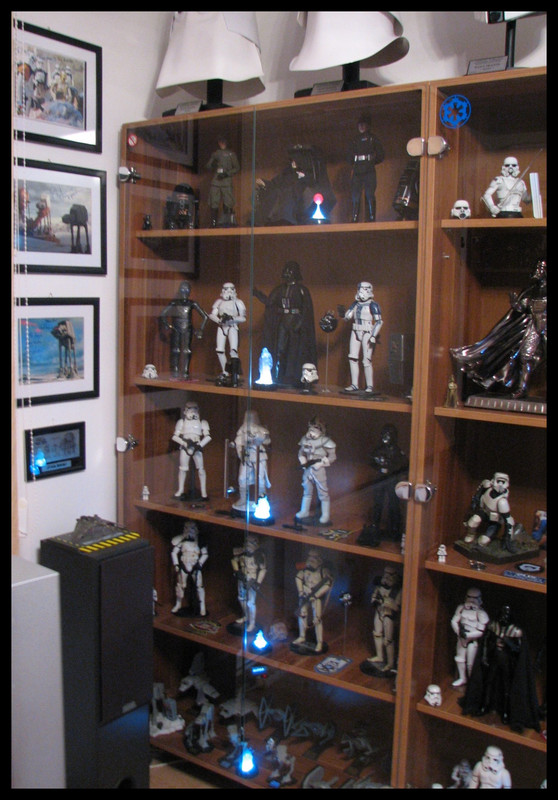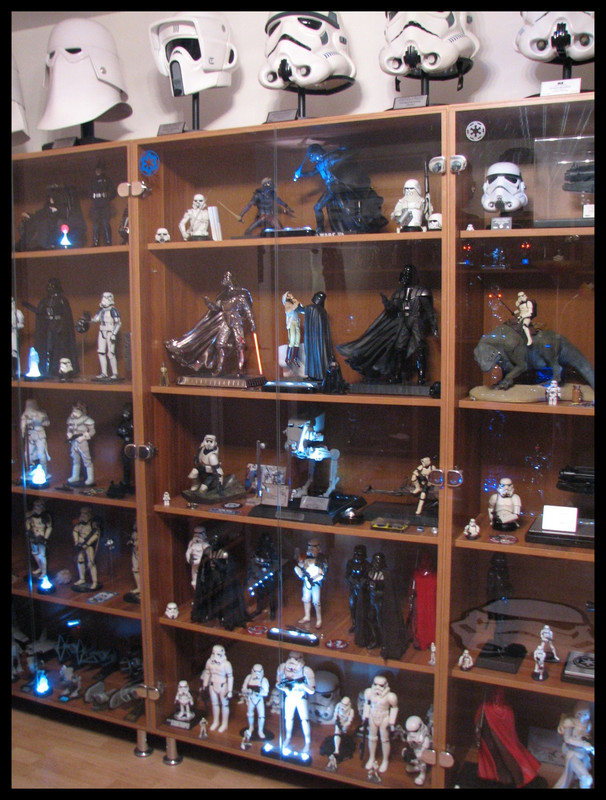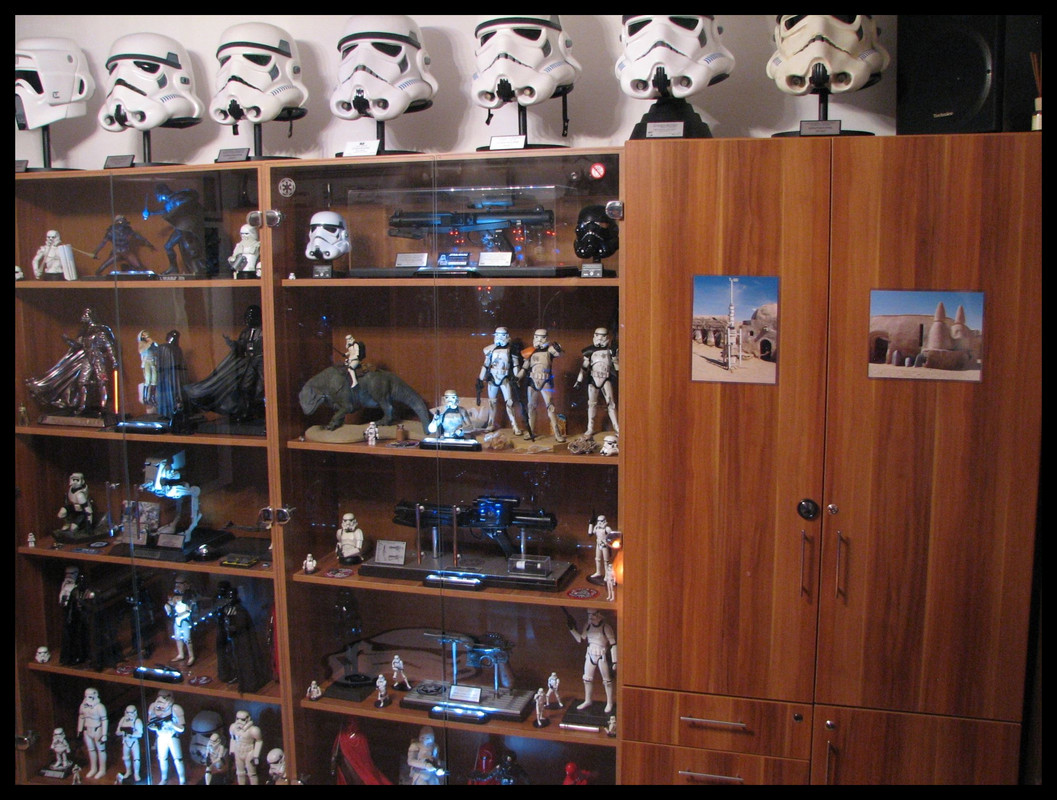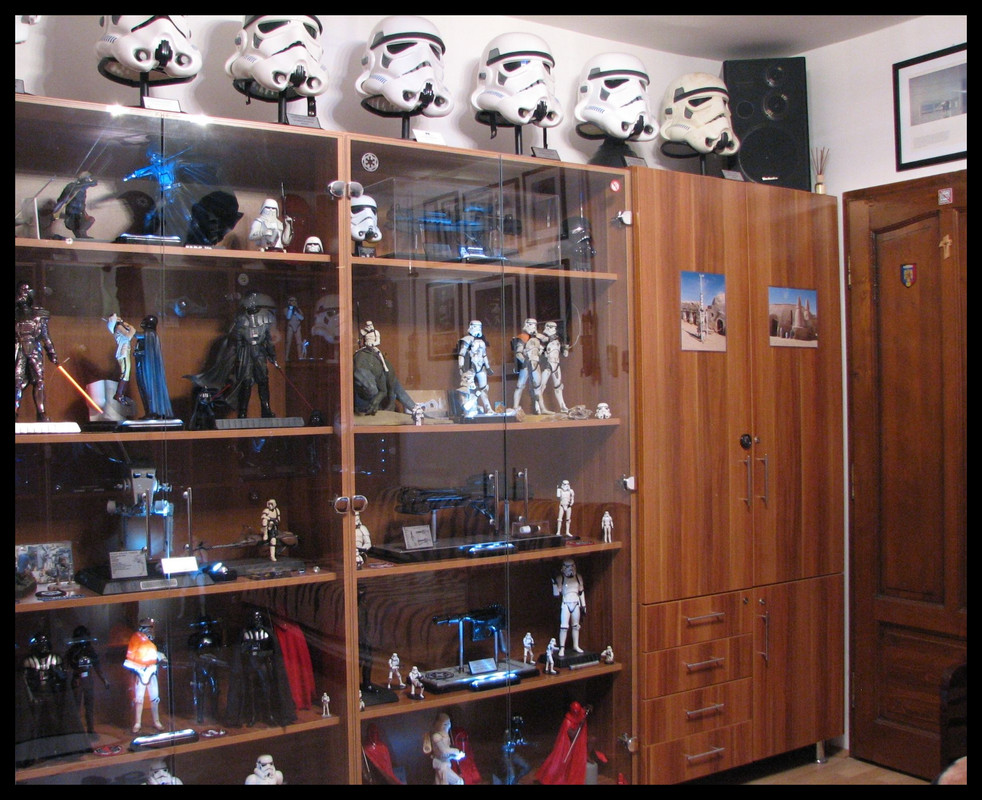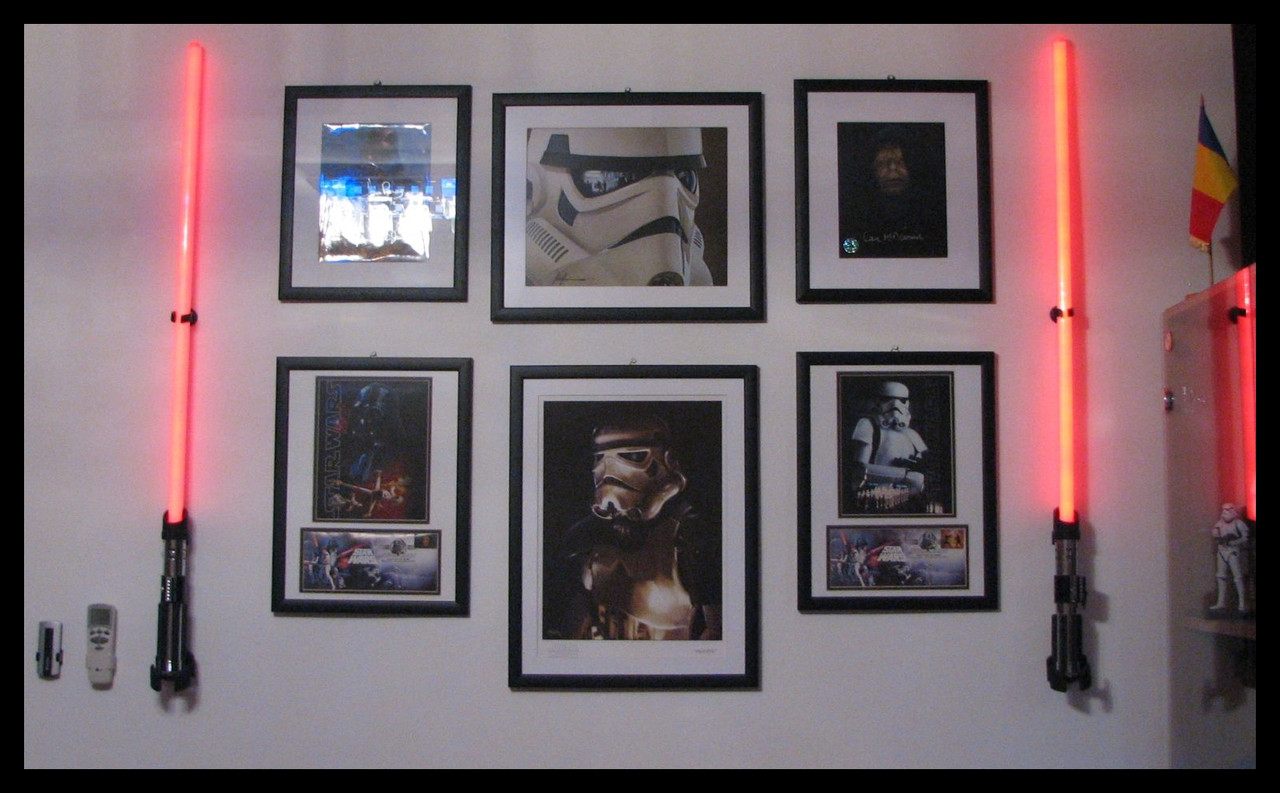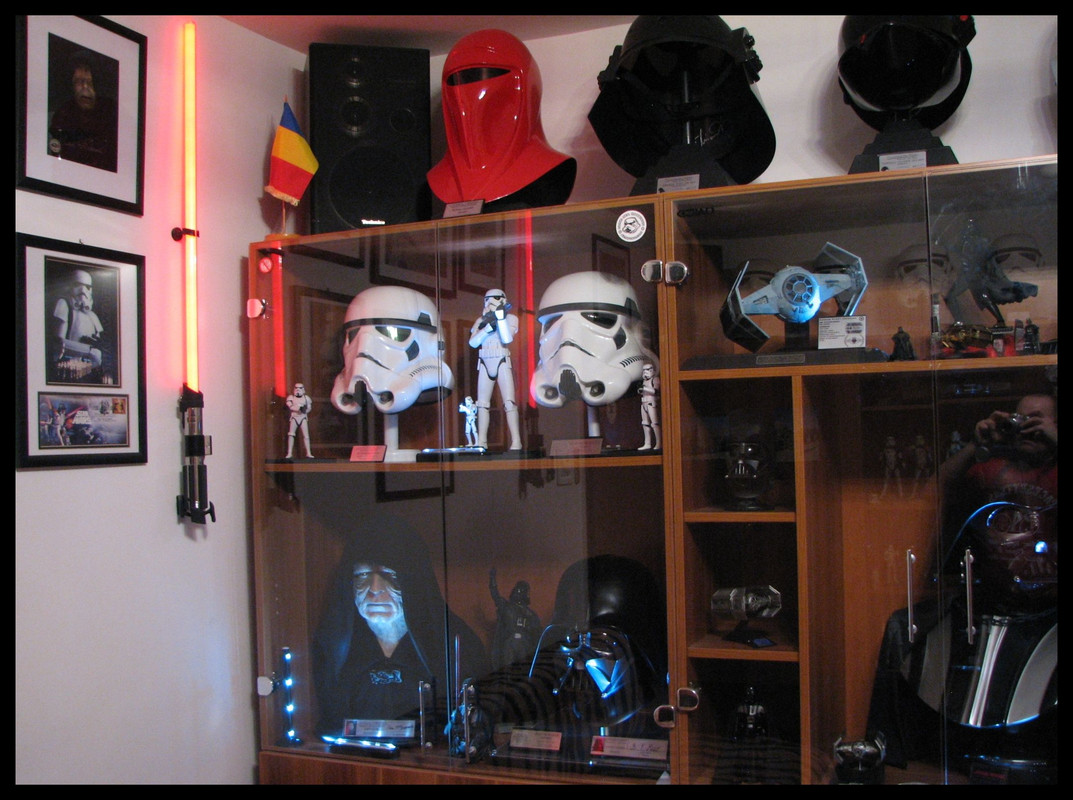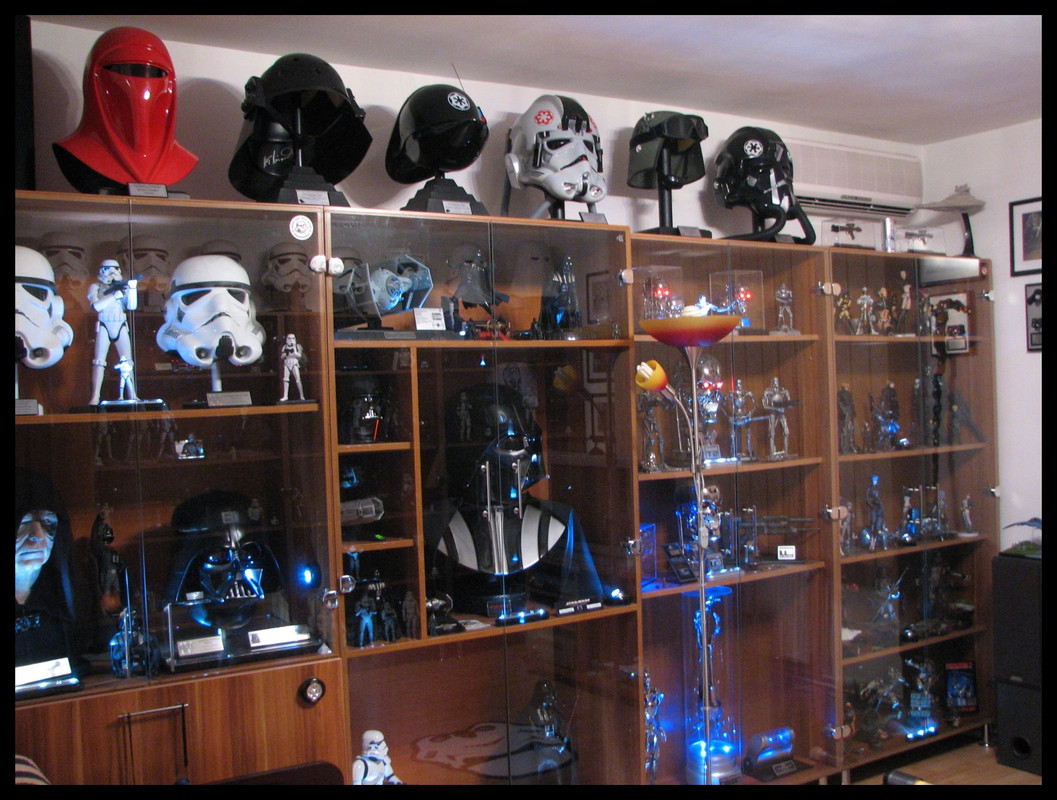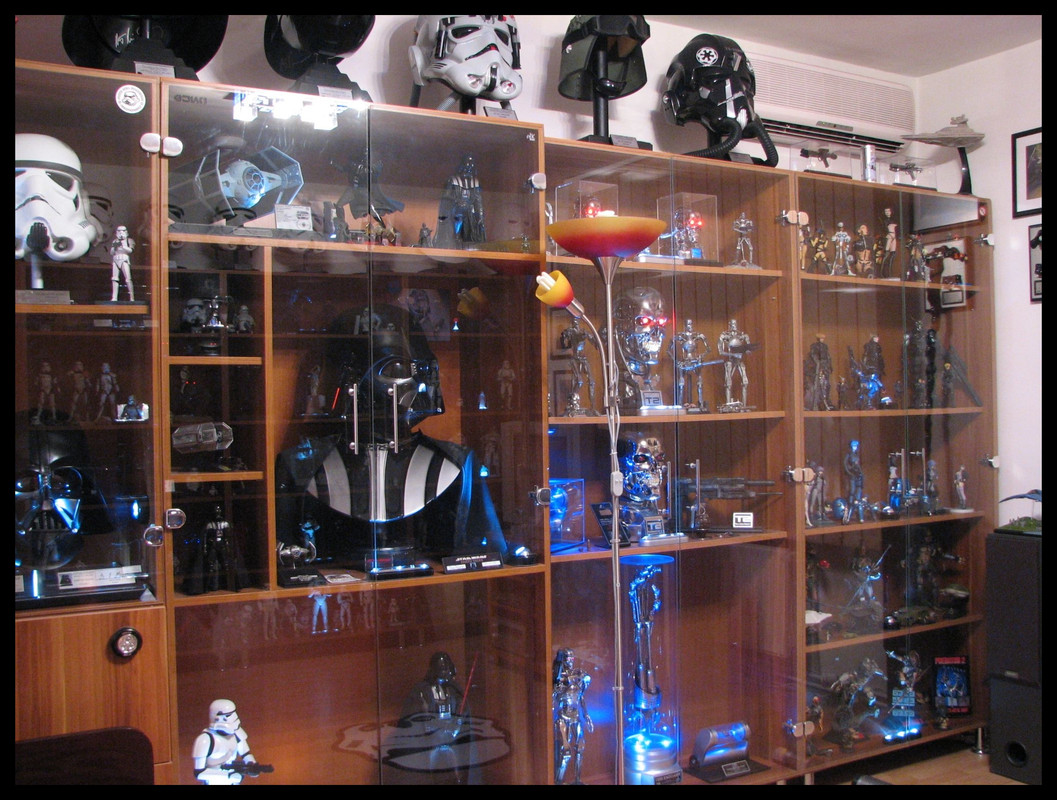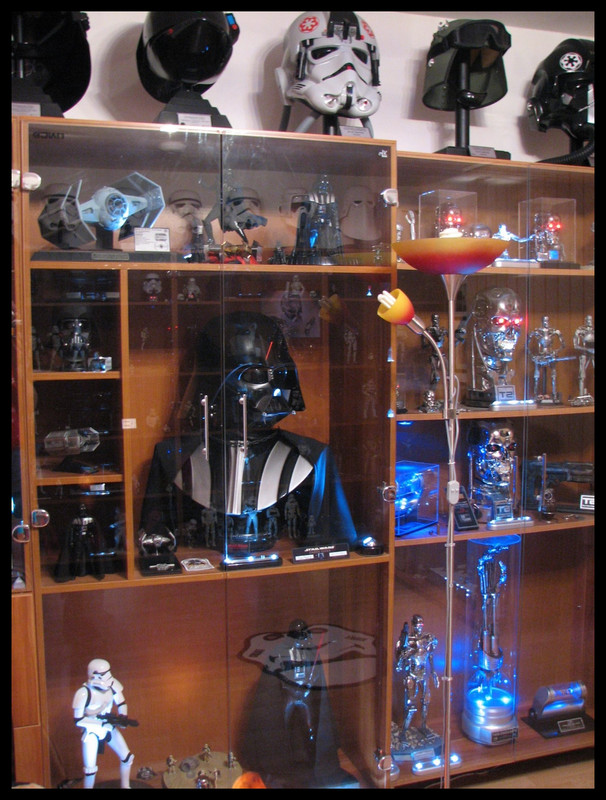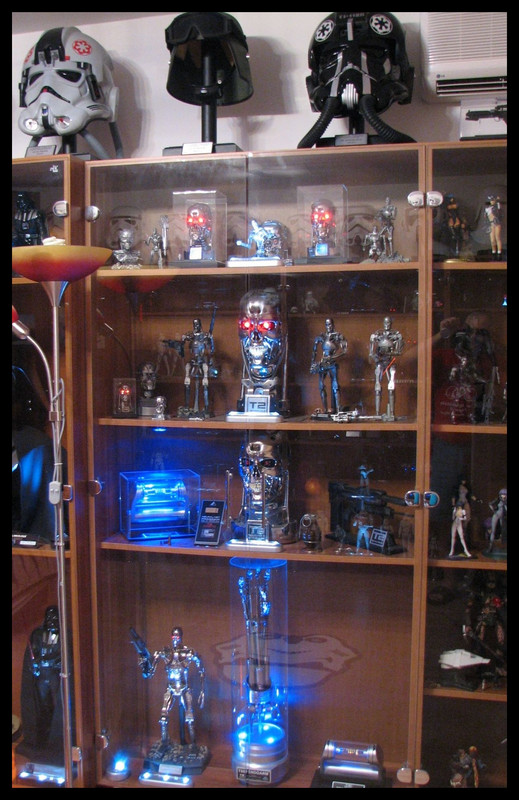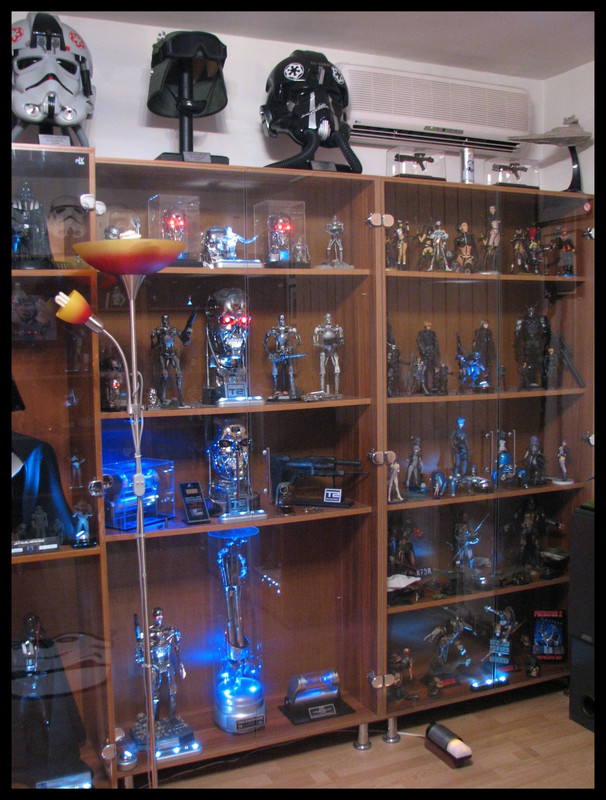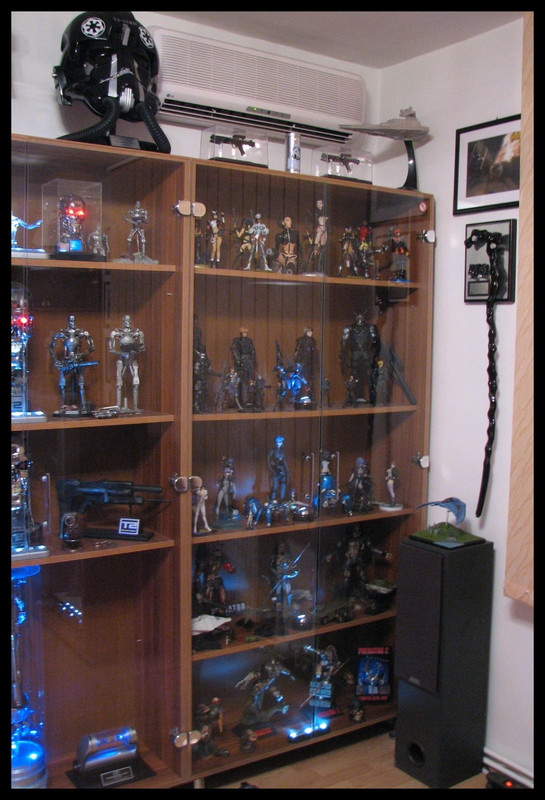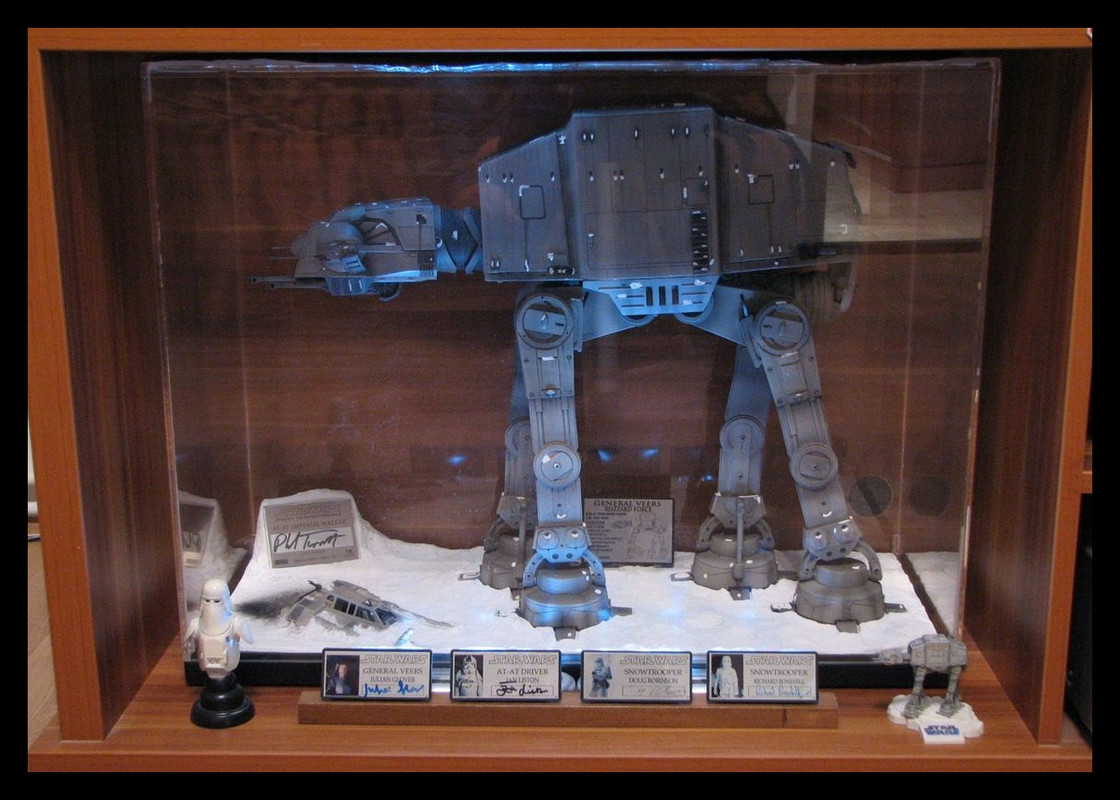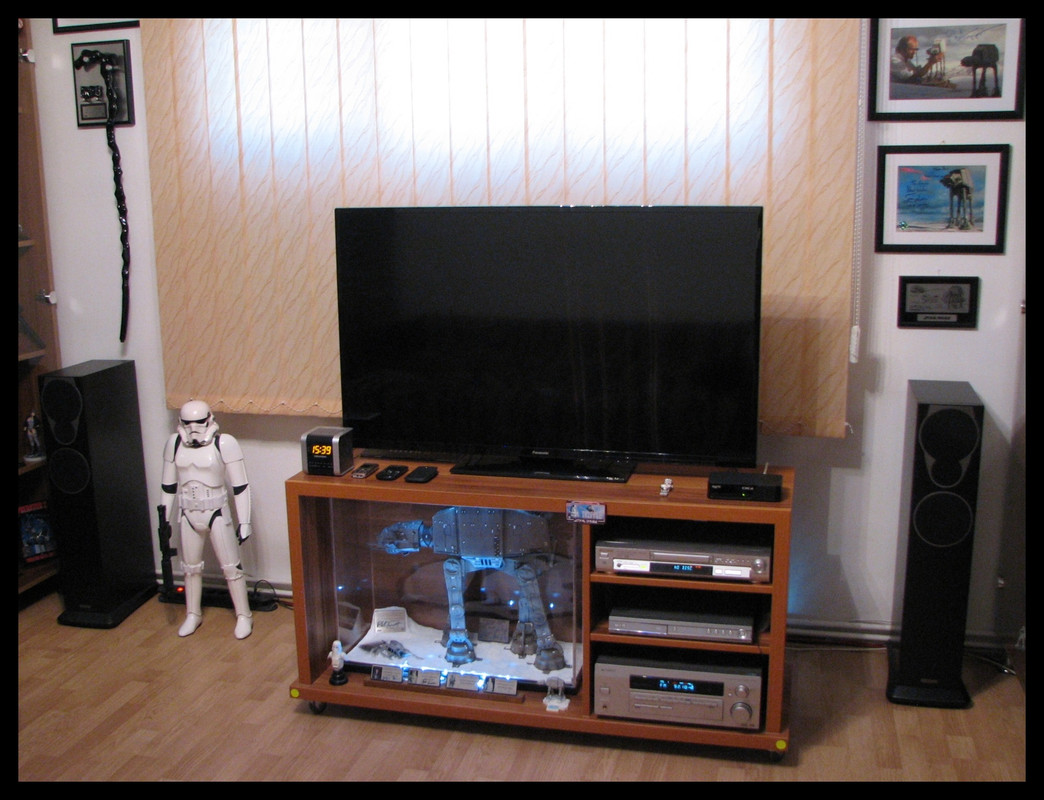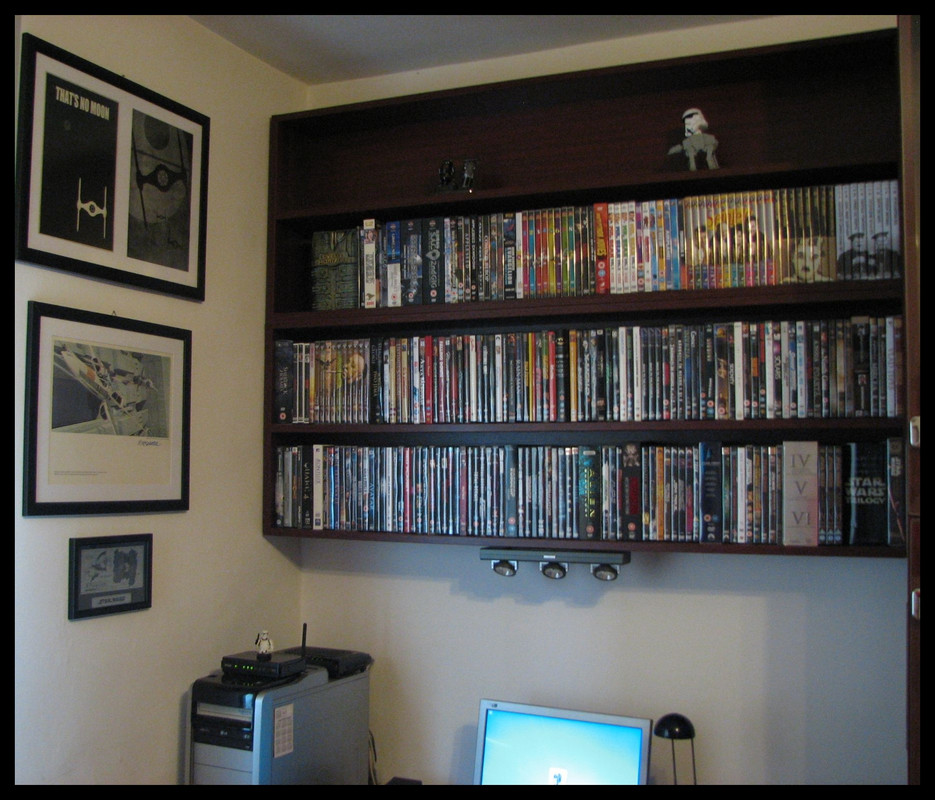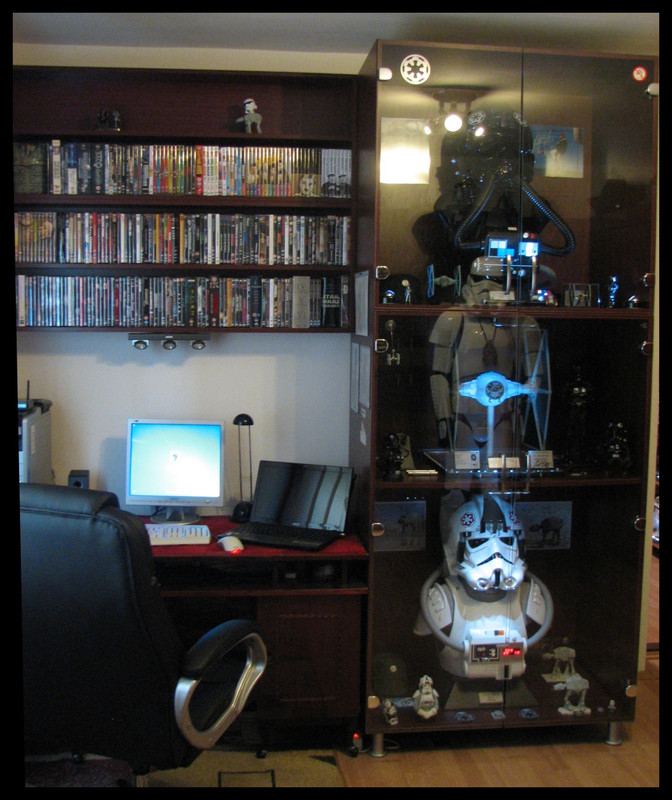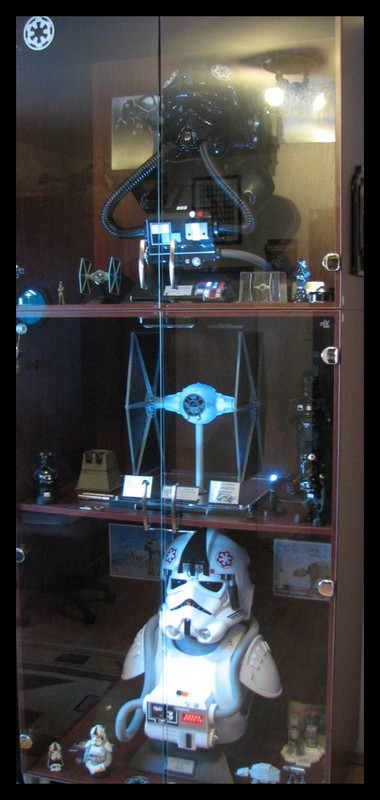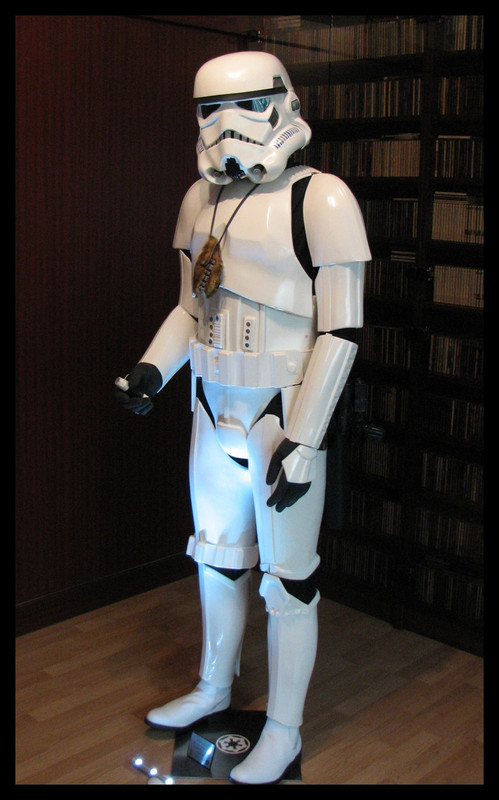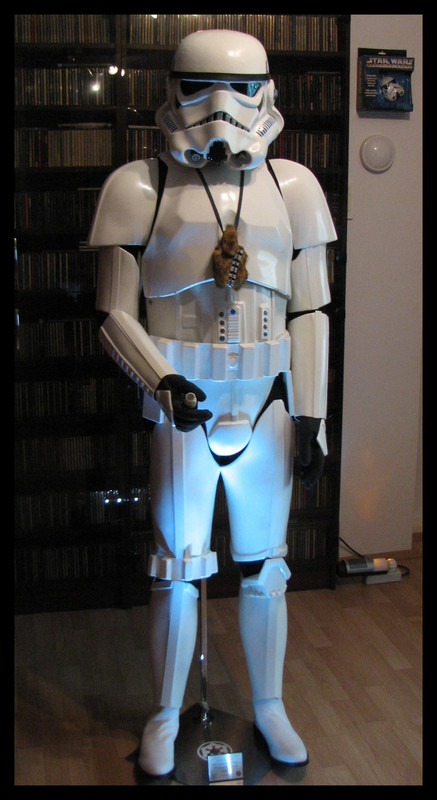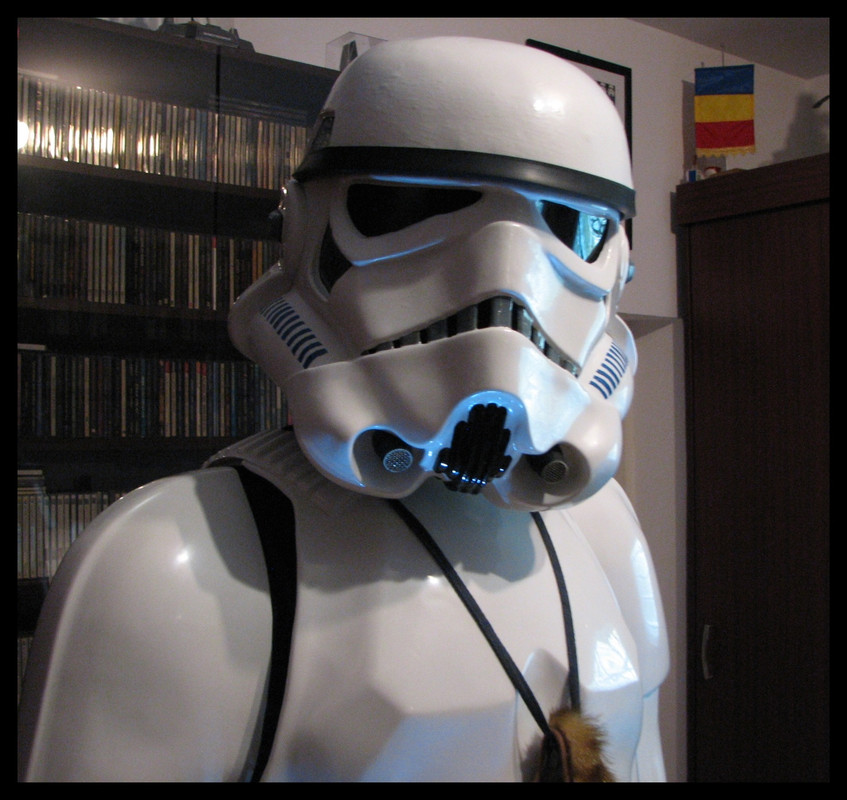 Helmet collection:
Replica Sterling ANH Stormtrooper E-11 blaster with genuine M38 tank scope (and M40 scope), accurate T-tracks, real Hengstler Eagle counter and PWC cylinders, and with special made metal display stand and plaques: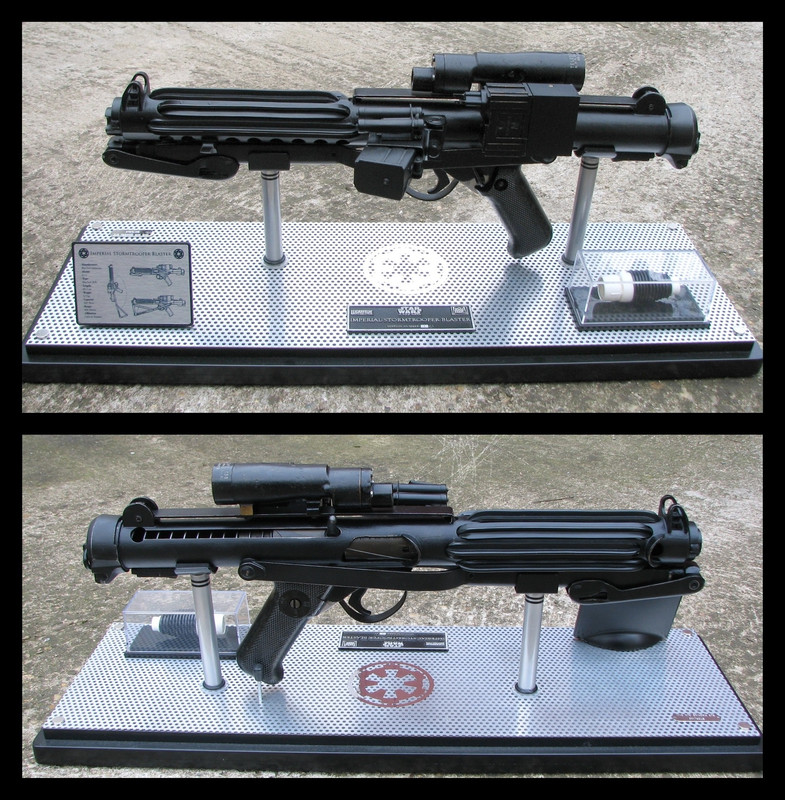 MGC ROTJ Stormtrooper blaster: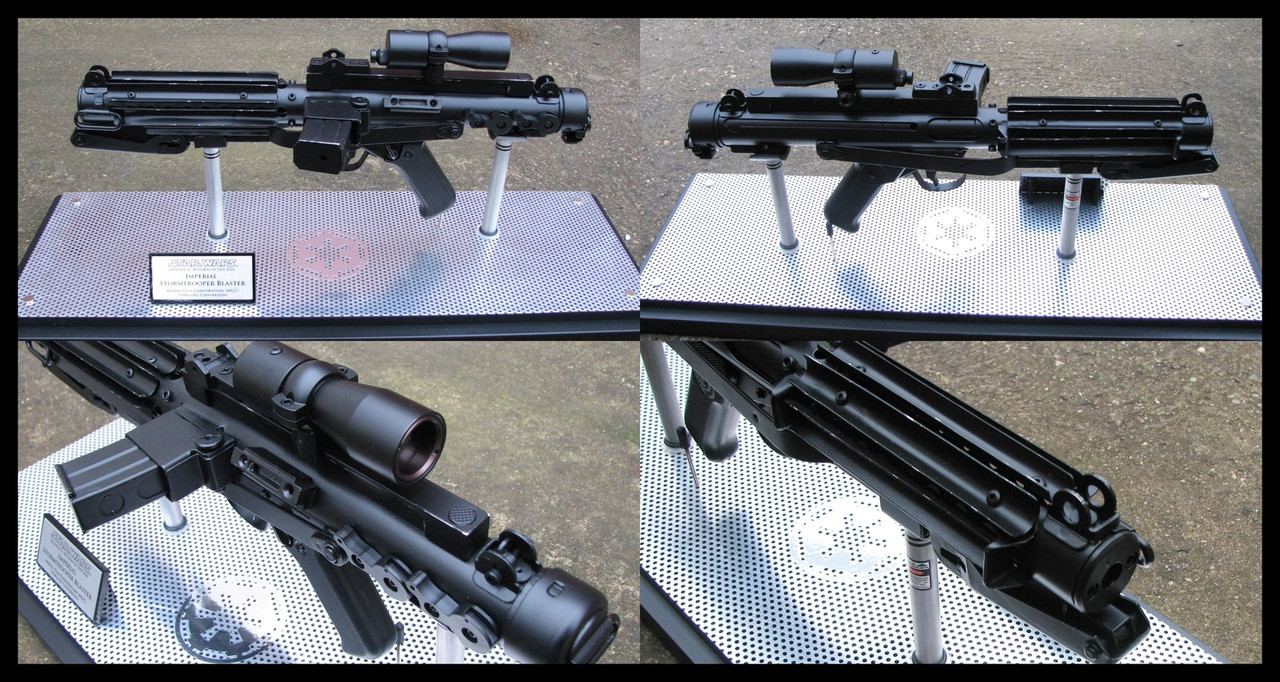 Both together: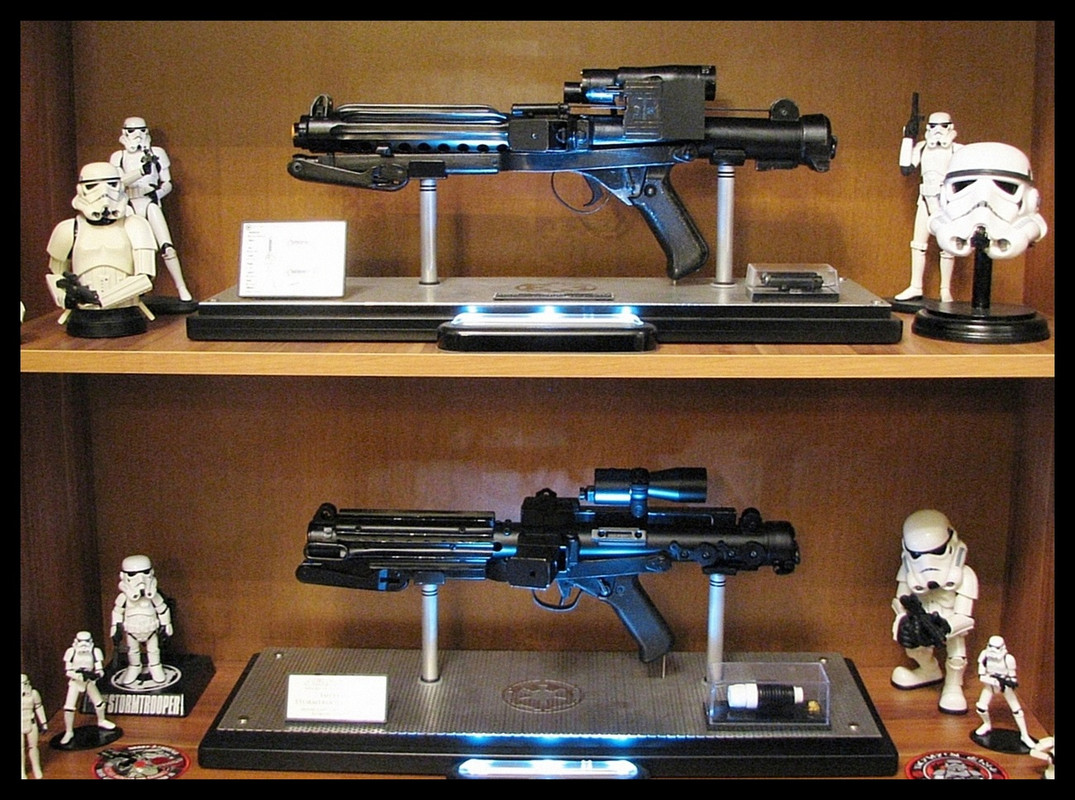 Pugman ESB Stunt Stormtrooper blaster: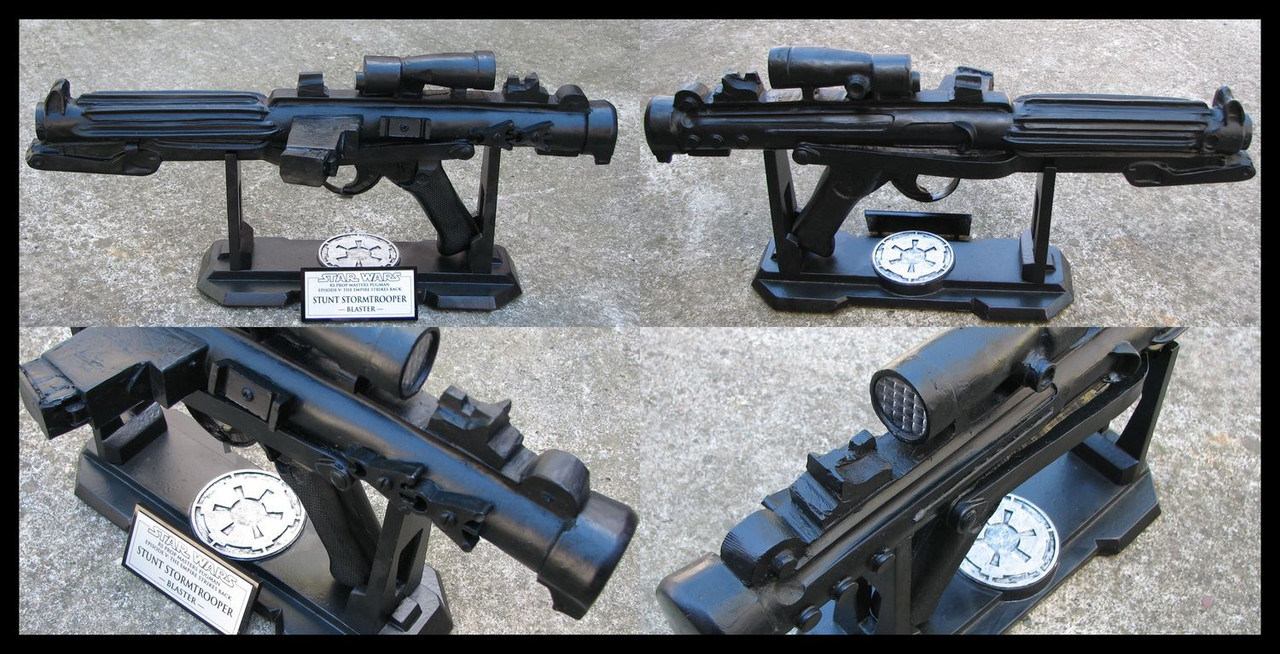 Merr-Sonn Power 5 Imperial heavy blaster (metal Denix conversion):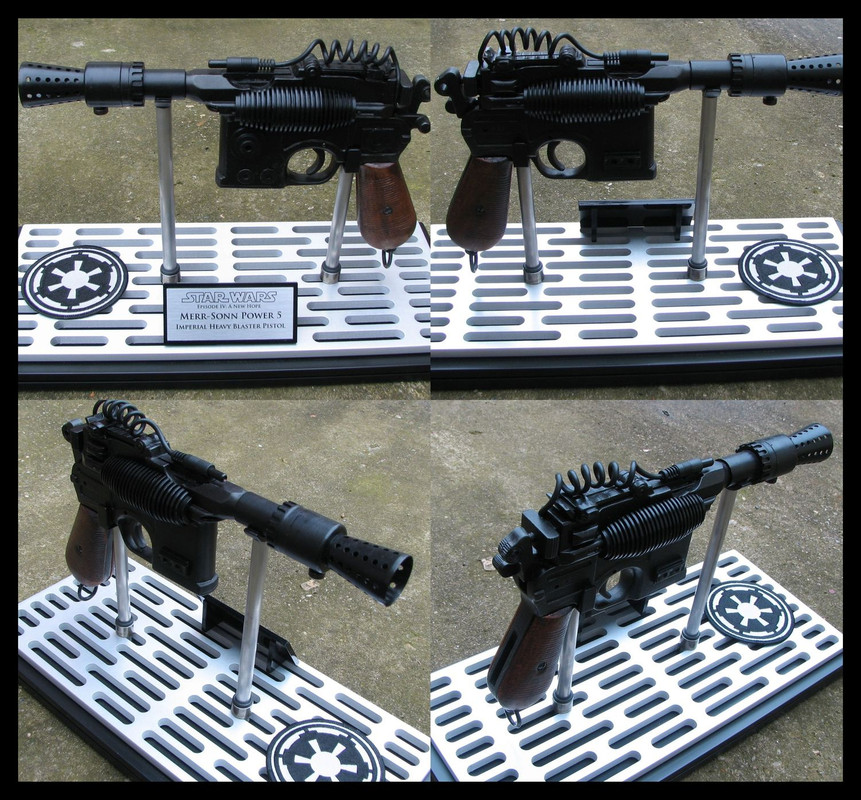 Master Replicas Stormtrooper blaster: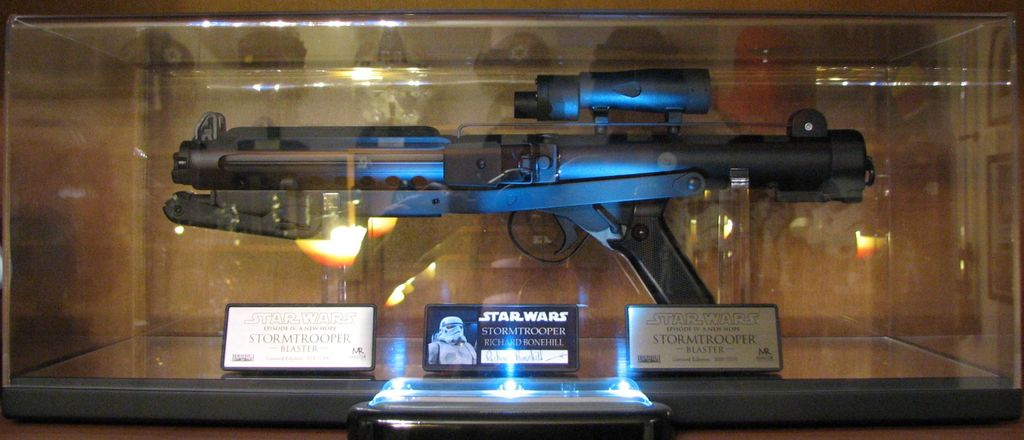 Life-size LAWS AT-AT Driver helmet and armor on custom bust.
Chest-box comes with LED's that have 2 different lighting effects.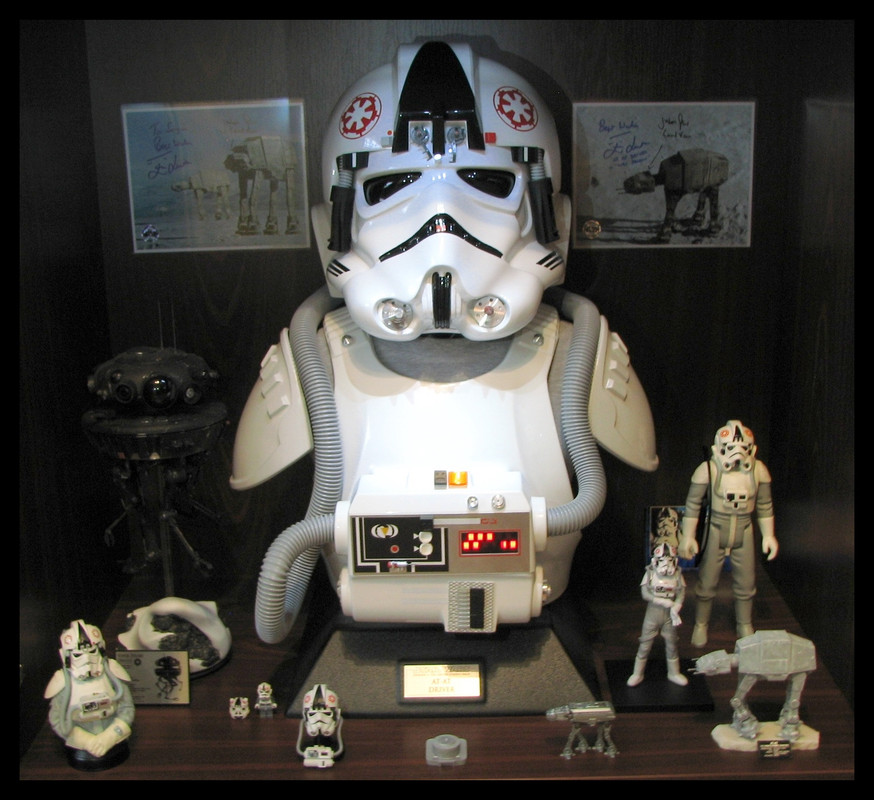 Elm-Studios ROTJ Emperor bust with Official Pix Ian McDiarmid C6 autograph: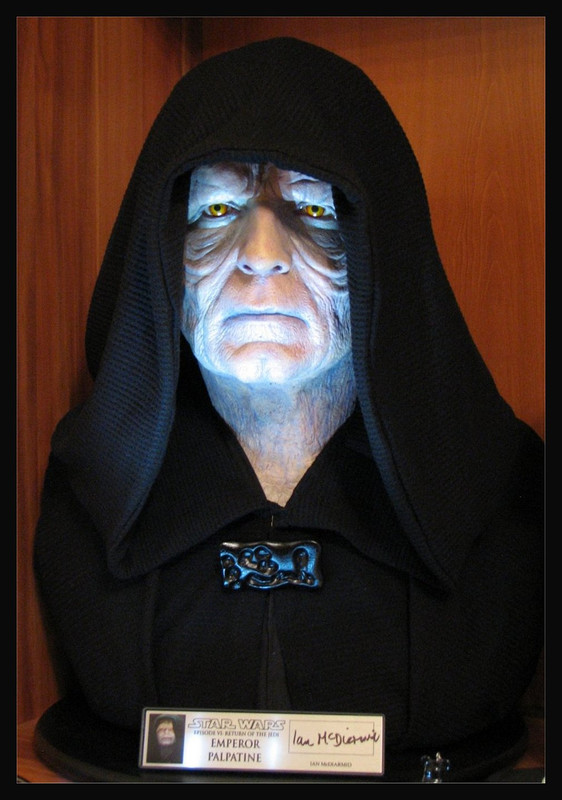 RS Prop Masters Stormtrooper armor and helmet built for me by a good 501st friend: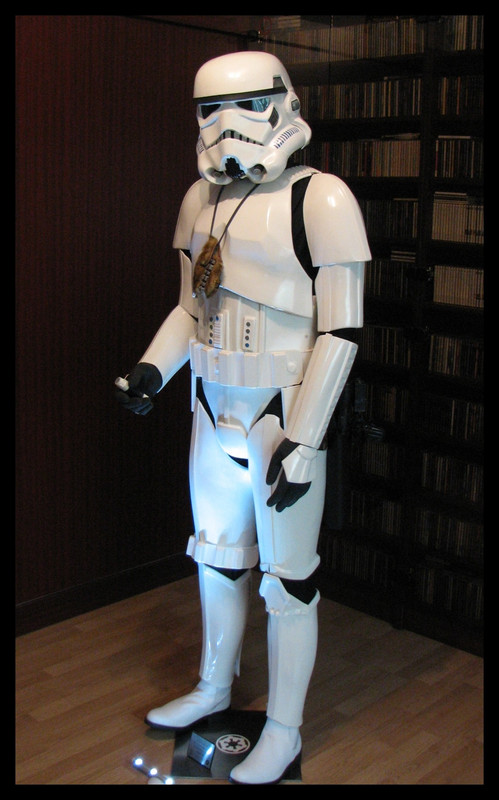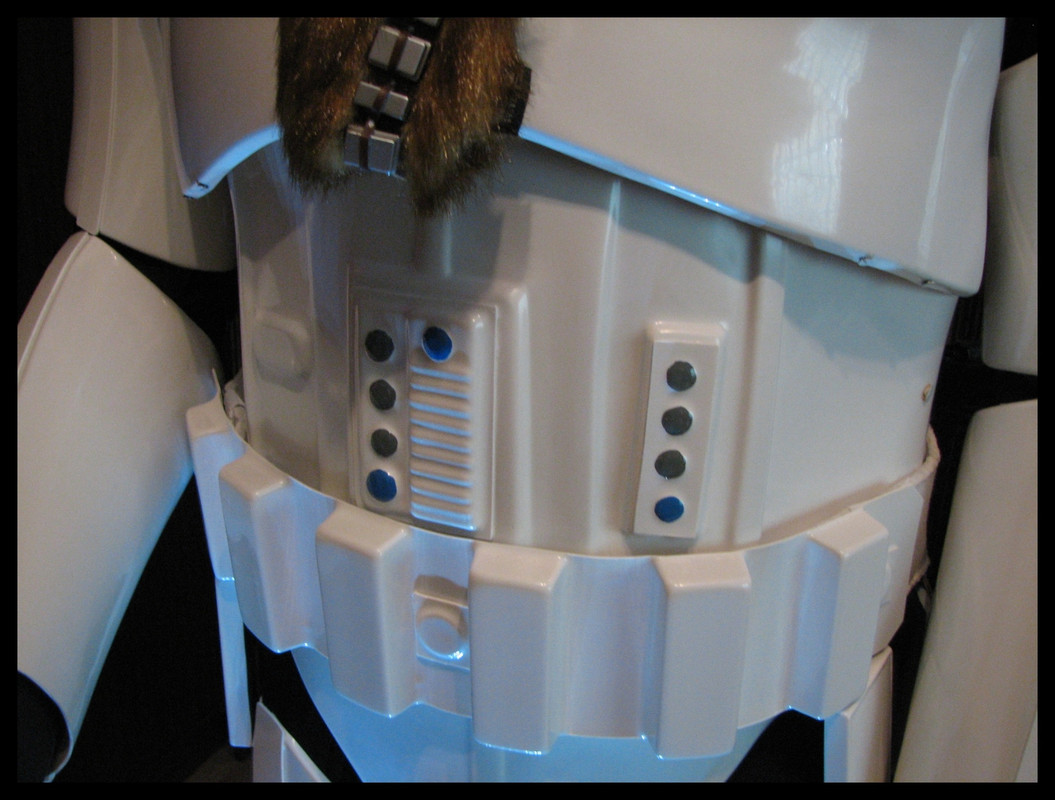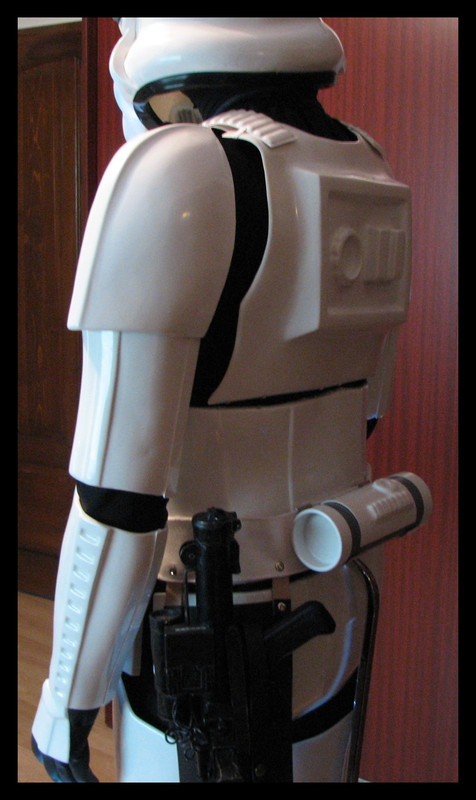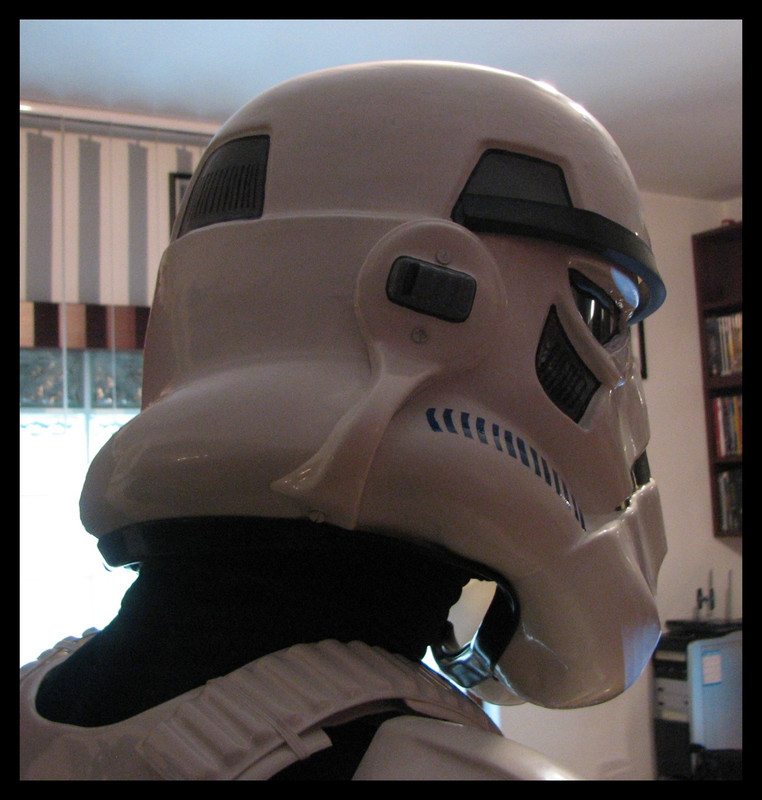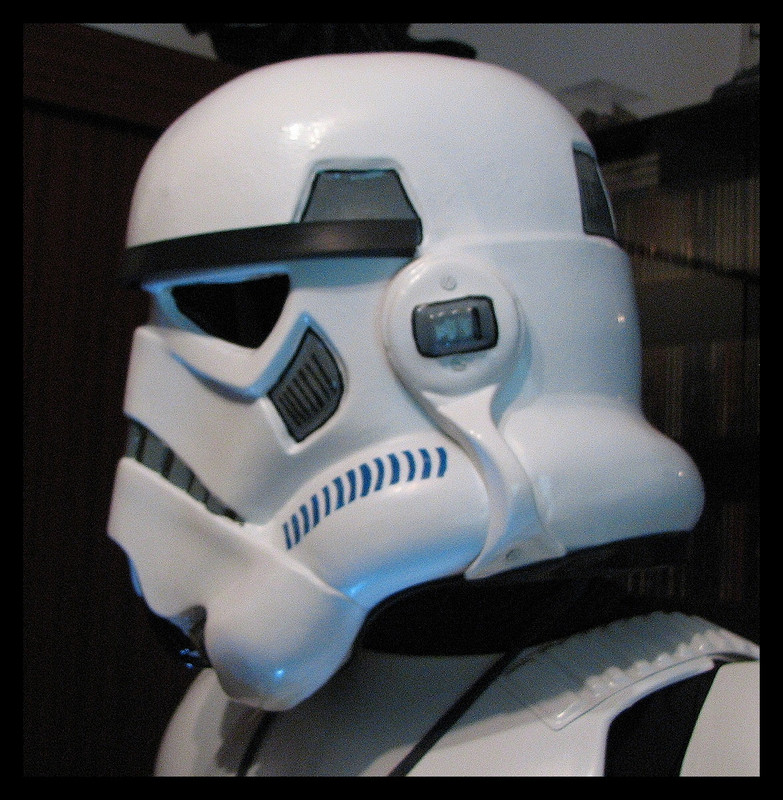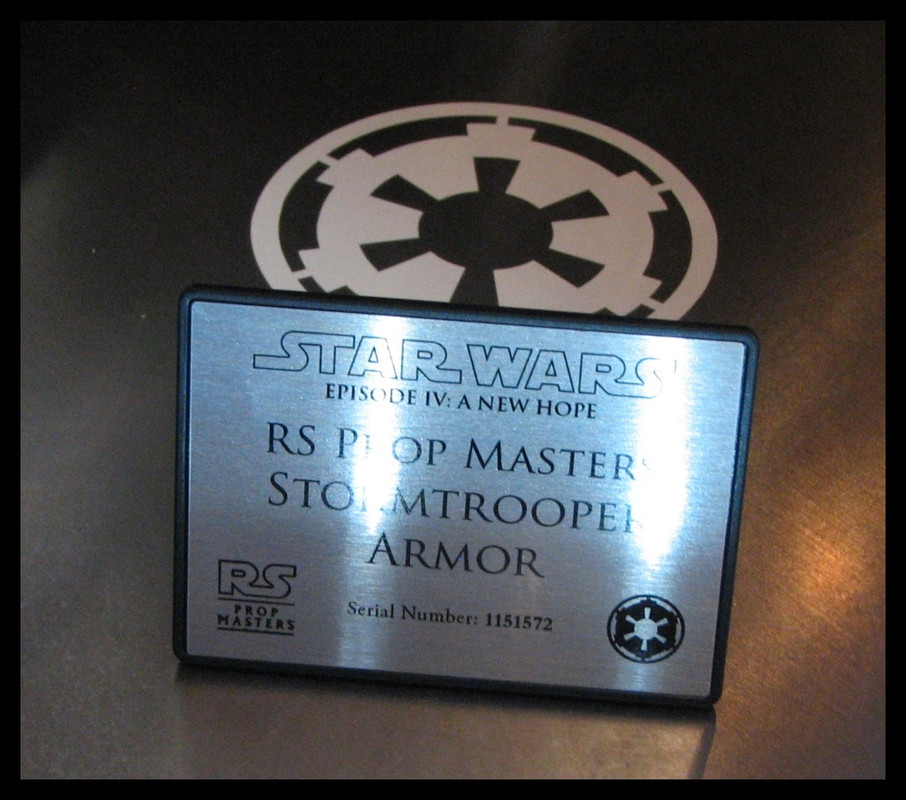 My
Master Replicas AT-AT Signature Edition
#693/750 display. Added 4 custom made plaques autographed by Julian Glover (General Veers), Ian Liston (AT-AT Driver), Richard Bonehill (Snowtrooper) and Doug Robinson (Snowtrooper), plus a tall plaque with AT-AT info, next to the original plaque signed already by Phil Tippett (visual effects producer - stop motion animator for AT-AT's in ESB)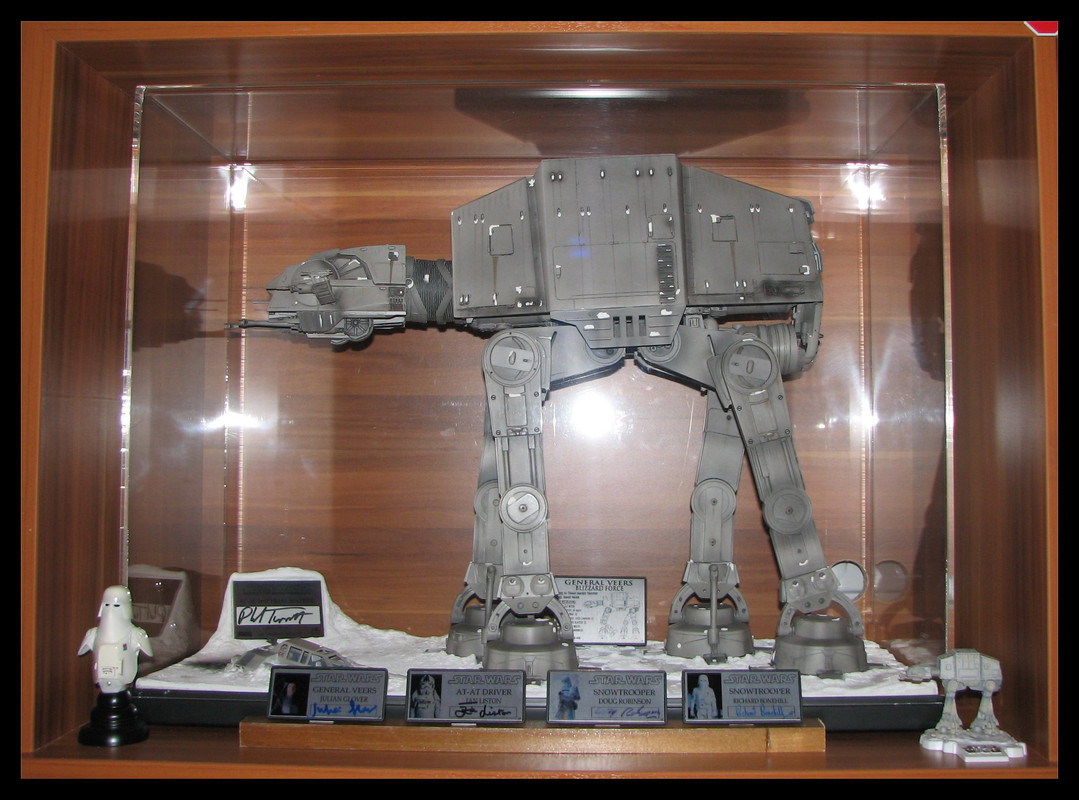 My trip to Tunisia in 2008 - SW locations visited too:
https://www.youtube.com/watch?v=guAohSZse7Y